Our team is committed to making a difference in the lives of youth, educators, parents, and communities. Whether leading PHlight Club youth-centered events, facilitating professional development workshops for adults, or presenting at educational conferences, these experts bring decades of experience and knowledge to ensure optimal learning and lifelong success.
For nearly three decades, Beth has served communities and children through her passion for growing youth in varying capacities. Beginning in 1992, she served the bulk of her career on the banks of the Yukon River in Alaska as a classroom teacher and coach. In the last decade, she has turned her attention to discovering how the brain learns and heals, and how technology can be used to change the way adults work with youth. Beth and her husband Jon, also a teacher, have three biological children, have fostered many, and formally adopted two. They believe in the strength and wisdom of the village and its essential place in the health and happiness of future generations. Beth has a Bachelor's degree in Secondary Education, a Masters in Curriculum and Instruction and in Leadership Education. She has also has expert knowledge in Trauma Informed Education, Social-Emotional Learning and recent developments concerning the healing capacity of the brain.
Kerrie has nearly 20 years of teaching experience in K-12 schools in rural Alaska, including a K-8 Type A Teaching Certification. Some of Kerrie's teaching experience has been in single-teacher sites, where she was responsible for the education of all students, regardless of grade level. One of her strengths is mentoring — students and teachers, alike. Currently, Kerrie is a Regional Leader with Brightways Learning's Kaleidoscope Connect and participates in and co-leads events for youth and adults. Kerrie provides exciting and creative opportunities and is the go-to person for youth in her school.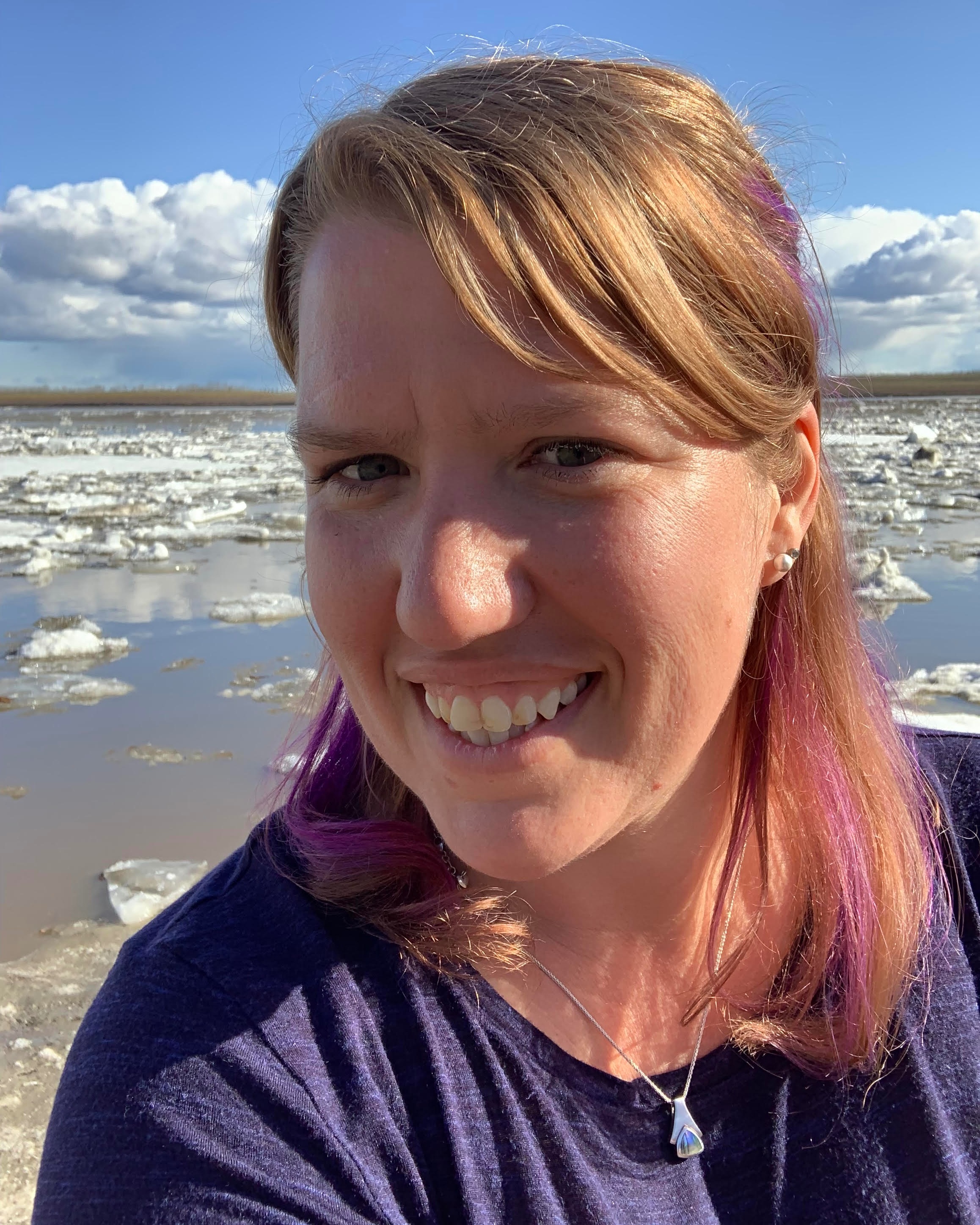 Dante easily connects with youth and models healthy connections through his work in multiple schools and communities across Prince of Wales Island in Alaska. With more than six years of experience in education, he serves as an instructional aide and emotional support staff. When Dante learned about webs of support four years ago, it changed his world. Today, as an expert web-builder, he co-leads Kaleidoscope Connect trainings, facilitates PHlight Club events, and provides other support and engaging activities for youth to help them thrive.
Amy has more than two decades of experience in K-12 education, including a K-8 Type B Teaching Certification and a Master's in K-12 School Counseling. Amy has spent many years working in administrative roles and has an extensive background in supporting students from academics, to social-emotional learning, trauma informed care, strengths-building, and strategies for addressing the whole child. She has a leadership role co-developing and implementing Brightways Learning's Kaleidoscope Connect program and has delivered engaging trainings with both youth and adults in the United States and Canada. She also worked in group homes and on a daily basis provides one-on-one support to students. Living in multi-ethnic communities has given Amy a fresh look at youth development as she continues to work in multiple school districts with youth and tribal organizations inside and outside Alaska.
Jen is the founder of the California Institute for Invincible Youth, coaching teens, families, and communities to ensure they have a vibrant web of support that protects as well as launches teens into their greatness. She has worked with teens, families, schools, and communities for over 30 years. As a Youth Advocate, Youth Development Director, and Executive Director of a nonprofit agency, she has worked with teens who are survivors of domestic violence, victims of violence, teen parents, in the foster care system, and teens who simply want more out of life! Jen is working towards a Ph.D. in Integrative Youth Development. Her current projects include working with LGBTQ+ youth and allies to increase thriving for teens in these communities and working with Faith communities to actively build webs of support for youth and teens in their faith formation programs. She serves on the Executive Committee of the Community Prevention Partnership, and the Steering committee of the Youth Violence Prevention Task Force, and the planning committee for the Western Region Association for Experiential Education. She is a trainer for Brightways Learning, a practitioner coach for Leadership for Community Transformation, and is trained in Strengths Finder.
David's combined 20 years of experience working with youth in direct care and administration in both the private and public sector has equipped him with a unique lens through which to see youth in Alaska and beyond. He was born and raised in Anchorage and has had the privilege to live in that state's rural communities, as well as Northern California. Gaining skills from some of the top youth and experiential education professionals in the U.S. and Canada provides him with a solid understanding of what youth need to thrive. David brings a fresh perspective on supporting and guiding youth through their career pathways and lifelong journeys.

Derek is a youth development leader, writer, teacher, and advocate who works to show and measure the intersections of youth development with issues in education, youth risk behaviors, community, and social change. As the founder of Integrative Youth Development (IYD)™ and the Student Support Card™, his work translates the complexity of youth development into an easy to understand framework that inspires adults and youth to thicken the web of support each needs to thrive. Derek currently serves as a Consulting Associate for Brightways Learning's Kaleidoscope Connect program and an Associate with the International Institute for Children's Rights and Development in Victoria, B.C., and as the CEO of the Institute for Community and Adolescent Resilience – Unifying Solutions. His work takes him around the world leading workshops, lectures and retreats, working in areas as diverse as villages near the Arctic Circle to classrooms in Juarez, Mexico. In 2016, he was a member of the Think Tank of the National Partnership to End Violence Across the Lifespan. Today, Derek supports leaders in increasing student achievement, mitigating trauma and adverse childhood experiences, and decreasing youth risk behaviors while increasing ethical development and resilience.
Ask us about leading an event at your school.